Your memories are safe with Joanna's digital images!
Your wedding photography lets you hold on to your memories and enjoy them for years to come!
There are a lot of decisions to be made when you are planning a wedding.  One of the most important is who will photograph it!  Whether your wedding is big or small, formal or casual, you will want to remember every detail.  Printed photographs, wall art and albums allow you to hold on to the memories long after the busy wedding day is over.  If you need some help in selecting a photographer for your big day, click the link below to get my free guide!
Your wedding memories are safe with Joanna's Digital Images!
Scroll down for Gallery ▼
click/tap to view bigger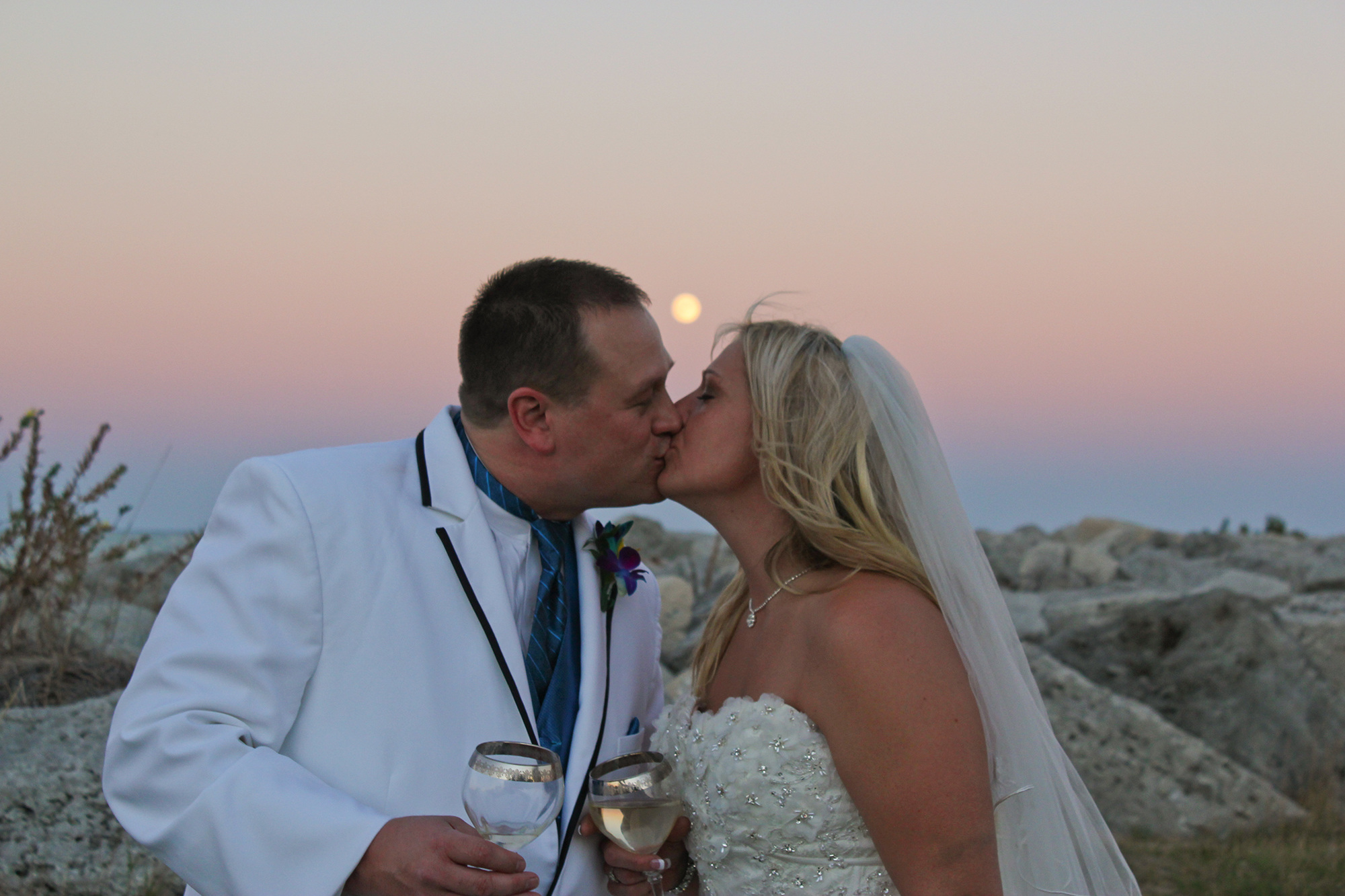 All images ©Joanna's Digital Images
About Joanna's Digital Images
My name is Joanna Carlberg and I have been photographing weddings for fifteen years.  I am based in Kenosha county, Wisconsin but I have photographed weddings as far away as Michigan and Southern California.
No two weddings are the same and I don't think your pictures should look the same as everyone else's!  Before your wedding day, we will sit down and talk about what shots are important to you, which groupings, special people you want pictures with, etc. Apart from that, my style is to record your day as it unfolds, from the bride getting ready to the first dance and bouquet toss.  I will visit the venue with you to plan photo locations and talk with the officiant about any special restrictions.  In short, you will have plenty of special attention to ensure that your wedding memories are recorded as you would wish.  
A few weeks after the wedding, I will sit down with you again to help you choose your wall art, gift prints and album.
Capturing your wedding day memories.
Setup a Free Consultation 
My wedding packages offer a discount over all the included items à la carte.  All wedding packages include an engagement session (with save the date cards available for purchase), 8 or 10 hours of photography and digital copies of all pictures purchased.   The second level package also includes a 10x10" album with stiff pages, an upgraded finish and your choice of cover.  Packages start at $2500.00.   I offer lab quality prints, professionally framed portraits and many gift items.
If your wedding plans don't fit the standard packages, I can craft a custom package just for you.  A deposit of 25% will hold the date, with the balance being due two weeks before the wedding.   Let's sit down and talk!  Click below to give me a call.